You are invited to our HUGE Summer Clearance Sale with up to 67% off, free bonuses and much more! We have a large variety of product lines plus wonderful FREE information too.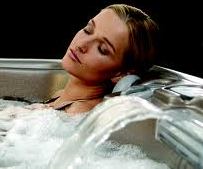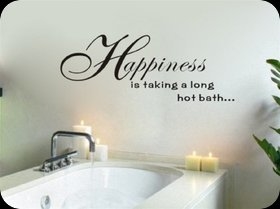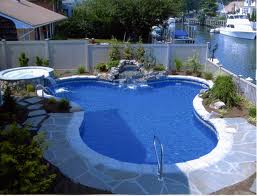 Happiness is a Warm Bath! The most wonderful and health beneficial bath of your life - and you'll sleep like a baby too. Extremely popular!

Fall in love with your pool & hot tub again! Why don't you use your pool or spa as much as you used to?

Did you know that the pool and hot tub chemicals are among the 10 most deadly of all chemicals - both the water and fumes? The reason you don't use it as much is your body instinctively knows - just by the chemical smell - that is deadly water causing cancer, DNA damage, lung and brain damage, sterility, nerve damage, skin aging and MUCH more harms. NO CHILDREN should even be allowed in such water! There is a safe alternative and it is rage in Europe with rapid popularity in the USA. ALL ON SALE!

Do you have a garden pond or garden and need to keep the water pure and clear without damaging plants? Free Info.
THE SKINNY PILL 5 in 1
NEWEST & MOST POWERFUL PROVEN FAST RAPID WEIGHT LOSS AID EVER DISCOVERED
THE Skinny Pill 5-1. Summer is the time to use that winter weight and this NEW RAPID WEIGHT LOSS product is THE most potent and only from Guardian Of Eden. 5 weight loss aids all in one ON SALE PLUS FREE BONUS!
Click here for details.
THE ULTIMATE TOTAL WEIGHT LOSS PACKAGE!
No chance of hit and miss - you WILL lose weight!
NOTHING will more improve your life and health than weight control. Proper weight tremendously benefits your social life, professional life, self esteem and your health. But people give up after trying once or twice - often putting on more weight than when they started.
This VERY special package eliminates all guess work as it covers ALL weight loss methods AT ONE TIME. Are you committed to weight loss? This is your solution. These prices WILL NOT LAST LONG! Buy before we sell out. CLICK HERE!
SUMMER BBQ & POOL PARTY SPECIAL!
Have a GREAT SUMMER! It's time for cookouts, BBQ and splashing in the pool. We have ALL our products on sale - but a NEW special offer too!
Click here
and SCROLL down for this Super Special - plus ALL our sales items.
Parents: The average large pool for children contains 500 gallons of water. 1 Gallon of Certified 35% Food Grade Hydrogen Peroxide for Bath Pool & Spa will last up to 3 months at 1 cup per week for maintenance. Four gallons is ideal for your hot tub or swimming pool. To learn more about why you should use hydrogen peroxide instead of typical deadly pool chemicals,
click here.
The gourmet salts are WONDERFUL for BBQ, burgers and steaks - cooked indoors or out. To learn more about our specialty salts and packages
click here.
Do your hips, wrists, knees and other bone joints ACHE? We will tell you why and the very simple solution. You'll be surprised how easy the cure is. On Sale!
MIRACLE PATH TO WELLNESS

HUNDREDS OF THOUSANDS SOLD - TREMENDOUS REVIEWS!
If you could only read ONE book for your health, what should it be? We have it Here on SUPER Sale Prices!
Are facing a SERIOUS health issue? We have one of THE finest of all health and dietary supplements raved of in many books and by many experts - exclusively by Guardian Of Eden. On Super Sale!
Do you need to Detox?
Want to stock up on what is likely to be banned from public sale soon?
Do you lack energy?
Are you prematurely aging?
Do you make your own meals?
All these products also are on super clearance sale during this HUGE Summer Sale!
THESE SUMMER CLEARANCE SUPER DISCOUNT PRICES won't last long!
Click here to explore these sales and more!
Click anywhere below to go to our main page!